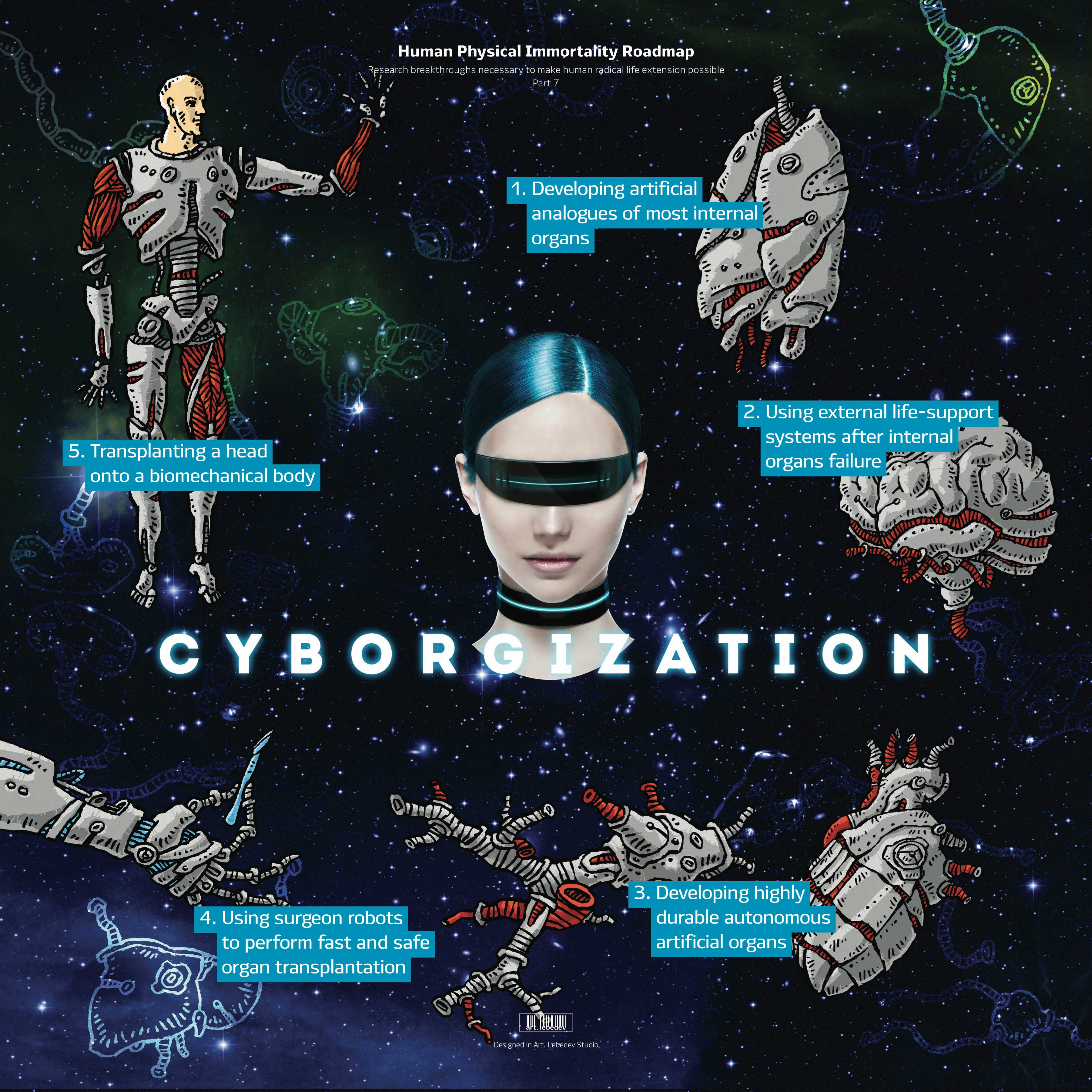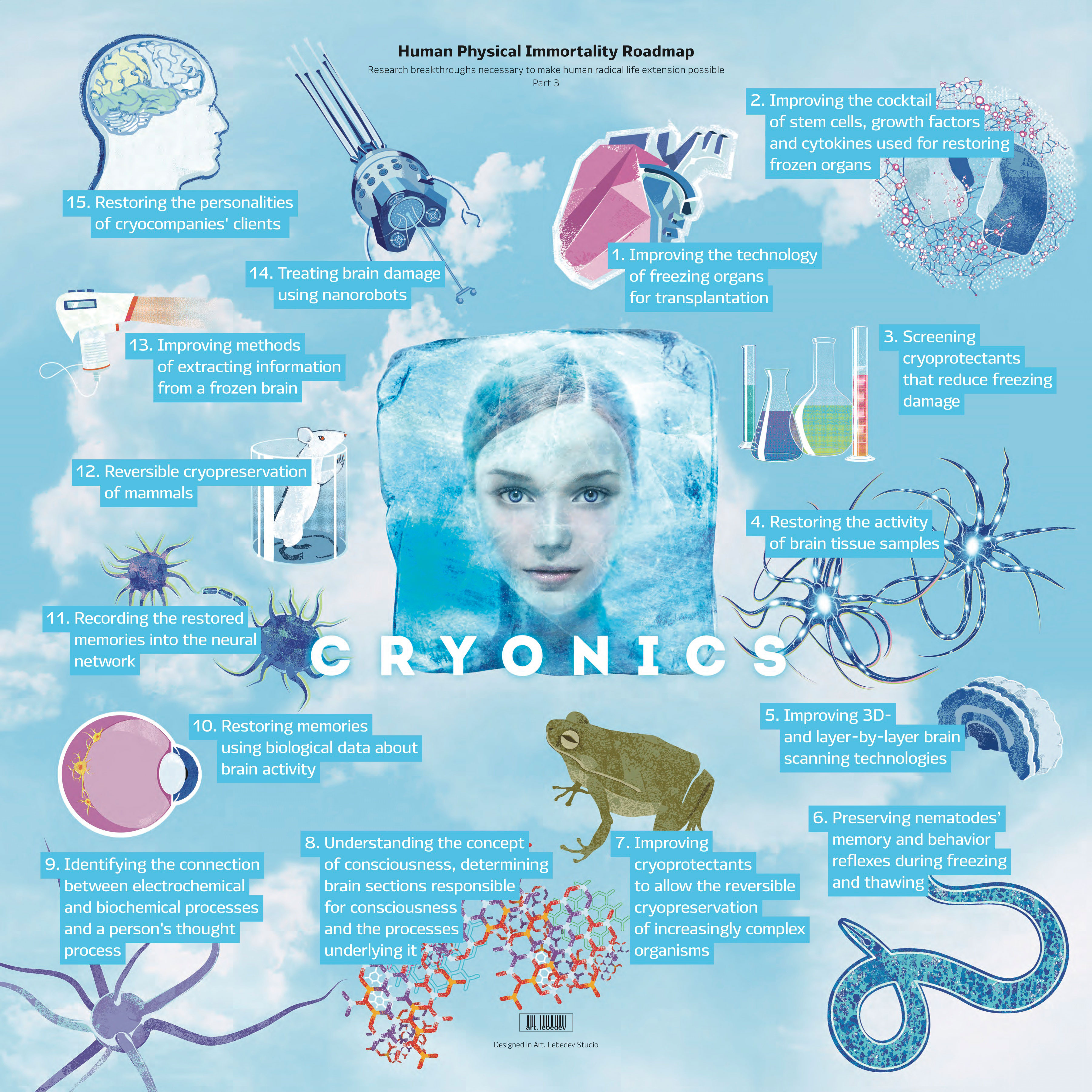 Draufklicken macht größer. Den (ziemlich schwachsinnigen) Artikel zu den Grafiken findet ihr hier: ieet.org. Die Bilder selbst kommen von Transhumanistin Maria Konovalenko. Auf ihrer Homepage steht dieser Leitsatz:
Radical life extension is the optimal strategy for everybody. Ways to fight aging. How to get a ticket to the future.
​Was ein Blödsinn. Soll se doch lieber weiter Bilder malen.