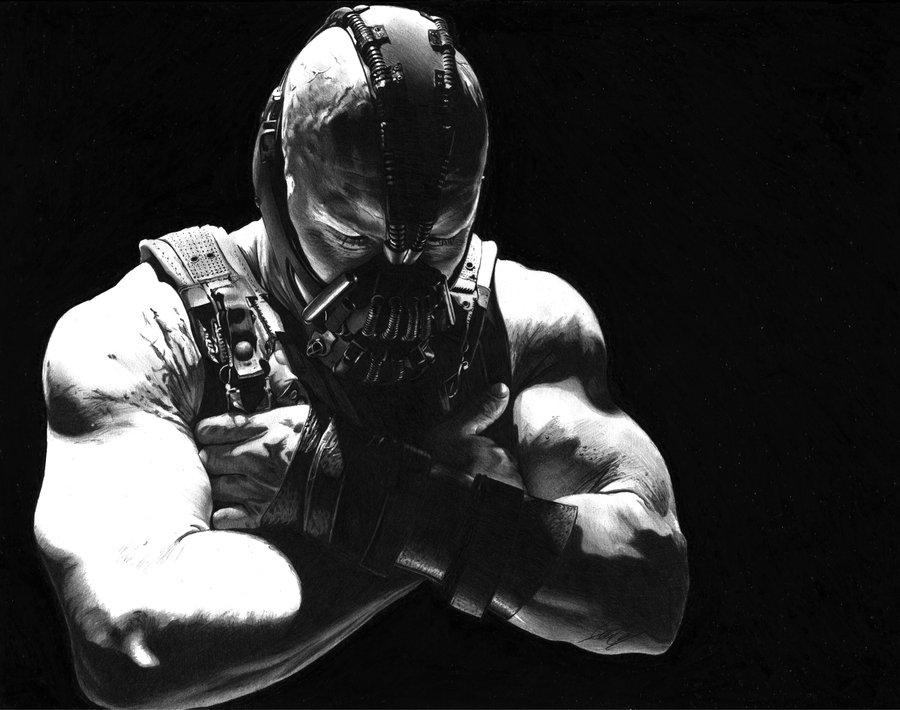 Heute Nacht entdeckte ich auf oculoid.com ein sehr geiles Spotlight-Special zum Thema 'Bane'. Bane, der Typ der Batman das Rückgrat gebrochen hat (nein, ich habe den Film immer noch nicht gesehen, kenne aber die Story des Herrn Bane). Mein absoluter Über-Favorit war das Bild hier oben.
Also mal gestöbert und (mal wieder) in der devArt-Community gelandet. Und zwar bei Yalim Onlem aka YALIM1907. Fast wäre ich versucht gewesen eine seiner unglaublichübergeilen Game of Thrones-Bleistift-Zeichnungen zu verbloggen. Die sind nämlich mindestens genau so schnicke, wie der Badass hier oben. Ob Arya Stark oder Sir Sean Connery… alles was der zeichnet haut mich mehr als nur vom Hocker. Zu dem Bild hier oben schreibt Yalim das hier:
I used Mechanical 0.5 and 0.7 pencils + HB, 9B pencils
Und ich dachte der hat ein Foto gemacht! So super!