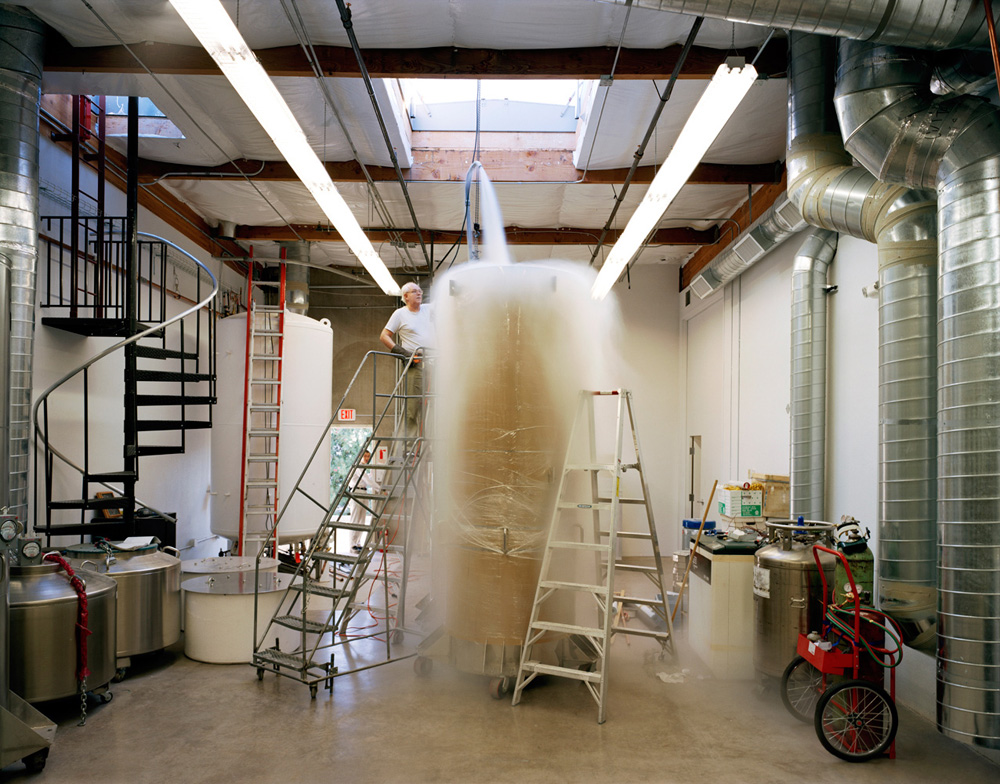 Zitat aus dem Film:
I'm not talking about the living forever. I'm talking about waking up tomorrow.
Aus der Beschreibung:
WE WILL LIVE AGAIN looks inside the unusual and extraordinary operations of the Cryonics Institute. The film follows Ben Best and Andy Zawacki, the caretakers of 99 deceased human bodies stored at below freezing temperatures in cryopreservation. The Institute and Cryonics Movement were founded by Robert Ettinger who, in his nineties and long retired from running the facility, still self-publishes books on cryonics, awaiting the end of his life and eagerly anticipating the next.
Ein extrem wichtiges Video. Das einzige was ich an dem Film wirklich creepy nennen würde… die grüne (?) Couch da bei Minute 04:30. Die macht mir Angst. Wo kommt die her? Wo geht die hin? Und sehen wir eigentlich alle genau die gleiche abscheuliche grüne Farbe? – Alles relativ. Genau wie die Idee vom Tod oder dem Streben nach Lebensverlängerung. Für mich ist Kryonik nichts anderes als eine weitere Option aus dem heilbringenden Portfolio des Rettungssanitäters der Zukunft. Es gibt keinen moralisch- / ethischen Unterschied zur Wiederbelebung. Die heute hunderte Male auf diesem Planten angewendet wird. – Was fasele ich. Hier hab' ich genug gefaselt: doktorsblog.de/tag/kryonik. Es geht übrigens noch professioneller als oben im Video. Alcor macht auf mich den lebhafteren Eindruck. Die Berater bei denen haben wohl auch Kontakte zu deutschen Krankenversicherungen.
…habt ihr den Pet-Container gesehen? Frozen-Kitty. Geiler Scheiss.
Ich schließe für mich nicht aus in Zukunft eins der vielen Kryonik-Angebote näher zu beäugen. Wenn ich vorher auf einem Friedwald als Baumnahrungsergänzungsmittel dienen darf, passt das aber genau so gut.