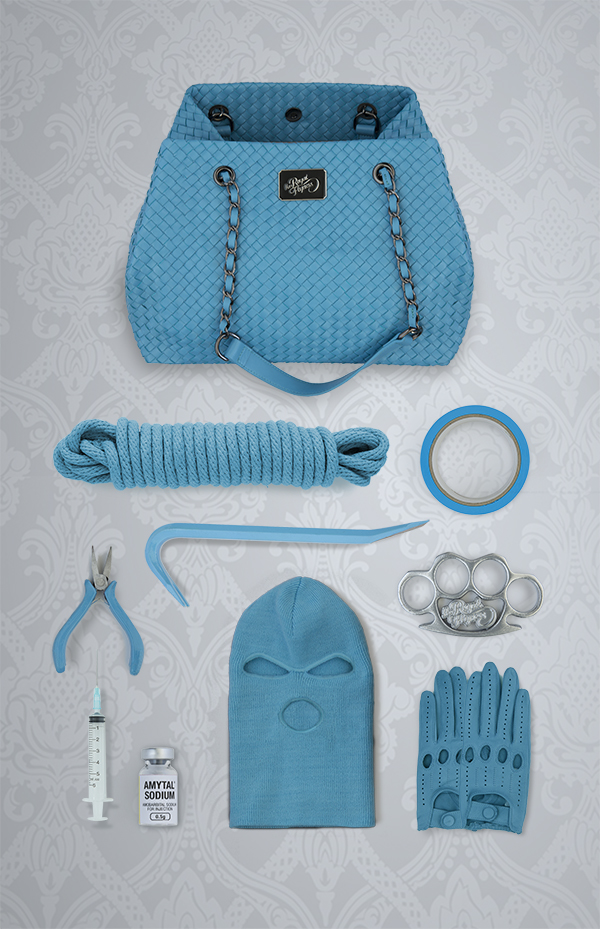 Was für die Ladys, schon was für Ostern? Das hypermodische Ex-Freund-Um-Die-Ecke-Bring-Set:
The Australian brand has released a limited-edition product it calls an Ex-Boyfriend Revenge Kit- the perfect item to partake in a glamorous revenge mission.
Drin ist:
• 1 Teal woven leather tote (43cm long x 26cm high x 16cm deep)
• 1 matching teal balaclava, for hiding your face and looking fabulous
• 1 teal mini crowbar, for gaining entrance with style
• 1 pair of soft teal leather gloves; to keep hands and surfaces clean
• 1 injection kit with a single dose of Amytal Sodium (truth serum)
• 1 roll teal bondage tape and matching teal rope
• 1 pair of limited edition high impact resin knuckledusters. Good for 1-2 punches only.
Kostet: 1600 Bucks. Mord hat seinen Preis.